Nancy DeDiemar and Patrick Jones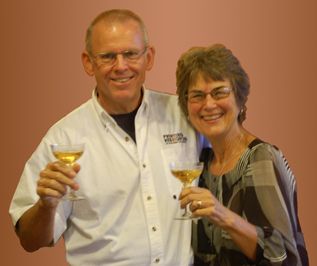 Nancy is the daughter of the founders, her parents Helen & Jerry DeDiemar. She joined the company in 1981 and served as president from 1989 to 2011. Her husband Patrick Jones joined the company in 1995 after selling his family's business, Jones Travel Associates.
Nancy and Patrick retired in November 2011. They live in Ontario and remain active in community organizations. Patrick is happiest when riding his Harley Davidson motorcycle; Nancy loves cooking, tending her backyard vegetable garden and seeing the grandkids.